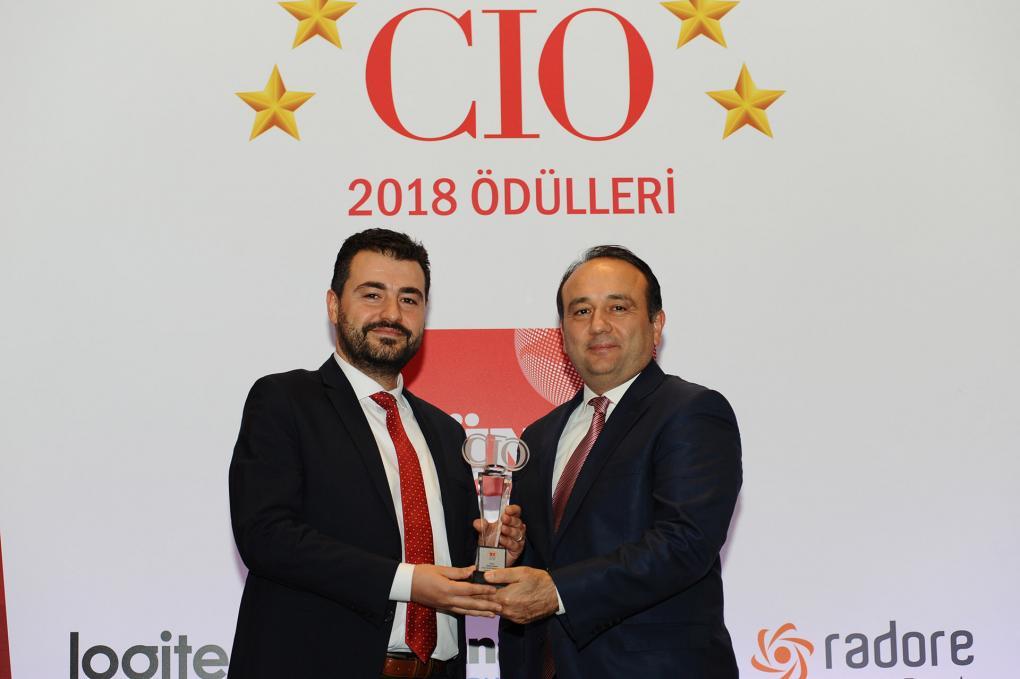 Deutsche Messe received the Prestigious CIO Award
Operating in over 100 countries worldwide and organizing the largest industrial fairs in their fields, Deutsche Messe's Turkey Office, Hannover Fairs Turkey, was awarded the CIO Award, one of the most prestigious IT award programs organized in all countries around the world where CIO Journal is published.
Considered to be among the most prestigious awards for technology leaders, and organized in more than 40 countries under IDG license, the CIO's 9th Awards Ceremony was organised at Fairmont Quasar Istanbul, by Dunya newspaper and CIO Journal, where the winners of the awards were announced. In the event where 12 CIO's were presented with their awards, leading names in the technology field which added value to their companies with the projects they successfully implemented were awarded as a result of the evaluation conducted by jury members consisting of renowned experts, based on 5 important criteria.
Securing its place in the world of the future with quality innovation projects and pioneering in the sector with the fairs and events it organizes with the Industry 4.0 concept, Deutsche Messe A.G's Turkey Office Hannover Fairs Turkey also received the CIO award for its "Mobile Application with Indoor Navigation" project that it has implemented. Hannover Fairs CIO Cihan Keser received his award from the Sales and Marketing Director of Radore, Ergin Kılınç.
Receiving an award with its "Mobile Application with Indoor Navigation" project which aims to create a productive fair experience for its exhibitors and visitors in terms of timing and performance in complex and large exhibition halls, Hannover Fairs Turkey's application had risen up to 3rd place amongst the most downloaded business applications on Apple Store.
With 600 beacons installed on the roofs of the exhibition venue, Bluetooth signals from customer's cell phones are captured and their locations are determined even when they are in an indoor area, which is the most impressive feature of the project. The application allows visitors and exhibitors to map out a route to whichever stand, conference hall or common area they wish to visit and find these points with ease. In addition to this, the application creates a unique and location-based advertisement platform for companies that have a stand at the fair, to make advertisement with a direct target market focus, which proves to be user-friendly and distinct feature of the application.
Small Title:
Deutsche Messe received the Prestigious CIO Award